Click here if you are having trouble viewing this message.
Today sees the launch of our latest campaign, Nurture for Nature, which aims to encourage more people to look after their own mental health by spending more time in nature.
You can get your free gardening and wellness guide below, which is full of fantastic ideas on how you can help yourself and butterflies and moths at the same. Plus we also share some family-friendly activities to help keep the kids entertained.
In this month's All Aflutter, we also share the latest results from the annual UK Butterfly Monitoring Scheme and a talk about a new interactive tool – the Yorkshire Butterfly Atlas. 
Free gardening and wellness guide
Being out in nature is important for our physical and mental well-being and that's why we're encouraging more people to enjoy the outdoors as part of our #NurtureForNature campaign with Dr Amir Khan and Dobbies Garden Centres.
Download your free gardening and wellness guide below and discover how you can help both your health, and the health of butterflies and moths this Spring. 
2020 hailed a 'good year' for butterflies
2020 was hailed as a 'good' year for butterflies according to the latest results from the annual UK Butterfly Monitoring Scheme.
It was the third good year in a row for the UK's butterflies, ranking 10th best (averaged across all species) since the scheme began in 1976.
Nevertheless, almost half of our butterfly species (27 of 58 species) were recorded in below average numbers last year.
Interactive Butterfly Atlas launched
Butterfly Conservation's' Yorkshire Branch has released an interactive Butterfly Atlas, which has 'won some international admiration as a first of its kind'.
This site showcases all records from 2000 to the present day in fully interactive formats.
It currently contains 750,000 records and features both a distribution & abundance map and a richness map.
Species to look out for in April:
Take part in the Captain Tom 100 Challenge
Captain Sir Tom Moore's simple message of hope – "Tomorrow will be a good day" – inspired millions around the world and brought comfort and joy to so many during the pandemic.
Help us to ensure his legacy lives on and sign up to the Captain Tom 100 by choosing an activity that involves the number 100 - from walking 100 metres to baking 100 butterfly cakes - and help raise funds for Butterfly Conservation.
And finally... don't forget the State of Nature petition
Thousands of you have already signed the State of Nature petition, which is urging the government to enshrine their nature recovery targets in law and so be held accountable for them. 
However, we're still 10,286 away from our target of 125,000.
If you haven't already signed the petition, click below. If you have, why not share it with family or friends?
Click here to find out more...
Images: Holly Blue (Iain H Leach), Ruby Tiger (Ben Sale)
Meadow Brown (Pezibear - Pixabay), Pale Brindled Beauty (Iain H Leach), Brimstone (Tamás Nestor), Red Admiral (Iain H  Leach), Cinnabar Moth (Mark Parsons), Fall Armyworm (Donald Hobern, Flickr).
Our promise to you
We will never swap, sell or rent your details to anyone
We will always follow the strict code of conduct set out by the Fundraising Regulator
You can change how you hear from us or unsubscribe from our mailing lists at any time, just let us know.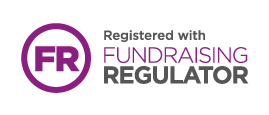 Butterfly Conservation: Company limited by guarantee, registered in England (2206468)
Registered Office: Manor Yard, East Lulworth, Wareham, Dorset, BH20 5QP, Tel: 01929 400 209
Charity registered in England & Wales (254937) and in Scotland (SC039268)
Click here to unsubscribe or to change your Subscription Preferences.